Submitter
Submitted: Jul 11 2018 03:43 AM
Last Updated: Jun 05 2021 01:11 AM
File Size: 23.67MB
Views: 5452
Downloads: 3799
Previous Versions
Download Afaaq, the Djinni Companion 2.9





bg2
bg2ee
bgt
eet
iwdee
genies

2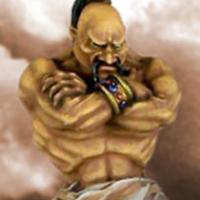 Meet Afaaq! The djinni who will be your faithful companion in the course of your adventures throughout Baldur's Gate II or Icewind Dale.


Overview

Afaaq is a djinni – a genie of the Elemental Plane of Air. He is very old even in genie terms. The numerous events he witnessed in his long life have left their marks on his personality. He appears somewhat reserved and radiates a melancholic, sometimes even gloomy aura. Afaaq is more serious than others of his kind and tends to talk in a rather long-winded and convoluted way. He respects wisdom and open-mindedness, but will also tolerate foolhardy behavior to a certain degree. Everything else he can tell you by himself.

When you first meet him, he is equipped with his favorite enchanted scimitar, has a small variety of spells and a couple of unusual innate abilities. The djinni gains experience much like a party member would do and levels up automatically. Depending on the choices you make during the course of the game, he may become even more useful later.

The mod is available for Baldur's Gate II, BGT, Baldur's Gate II: Enhanced Edition, EET and Icewind Dale: Enhanced Edition.
 
The following languages are included: English, French and German.

Alternate download location: https://github.com/A...releases/latest

BG2/BG2:EE content includes:
The djinni Afaaq who acts as your "seventh party member"
Extensive dialog content between Afaaq and the protagonist
Banters with the original Bioware/Beamdog NPCs
Interjections and commentaries
An extensive player-initiated dialog with Afaaq
Up to five new interesting quests
Six new areas
A couple of unique artifacts
Several easter eggs
IWD:EE content includes:
The djinni Afaaq who acts as your "seventh party member"
An extensive player-initiated dialog with Afaaq
A quest that spans across the main campaign of IWD
A number of challenging battles
Added Project Infinity support.
Added Shaman class detection to Afaaq's introduction dialog.
Added a hidden item to the "Playing with fire" quest.
Improved Adratha's initial spawn point (Adratha subquest).
Updated compatibility section in the readme.
Several internal improvements.
Screenshots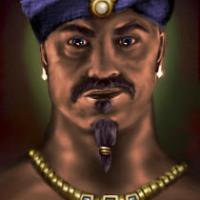 13 user(s) are online (in the past 30 minutes)
2 members, 8 guests, 0 anonymous users
Afaaq, the Djinni Companion