Submitter
File Information
Submitted: Oct 05 2008 05:28 AM
Last Updated: Jan 03 2012 02:22 PM
File Size: 12.5MB
Views: 424909
Downloads: 397662
Forum: http://www.shsforums.net/forum/571-ghostdogs-pst-ui/
Readme: http://www.shsforums.net/topic/37219-about-ghostdogs-planescape-torment-ui-mod/
Previous Versions
Download GhostDog's PS:T UI mod v2.2





12 Votes (You voted 3)

15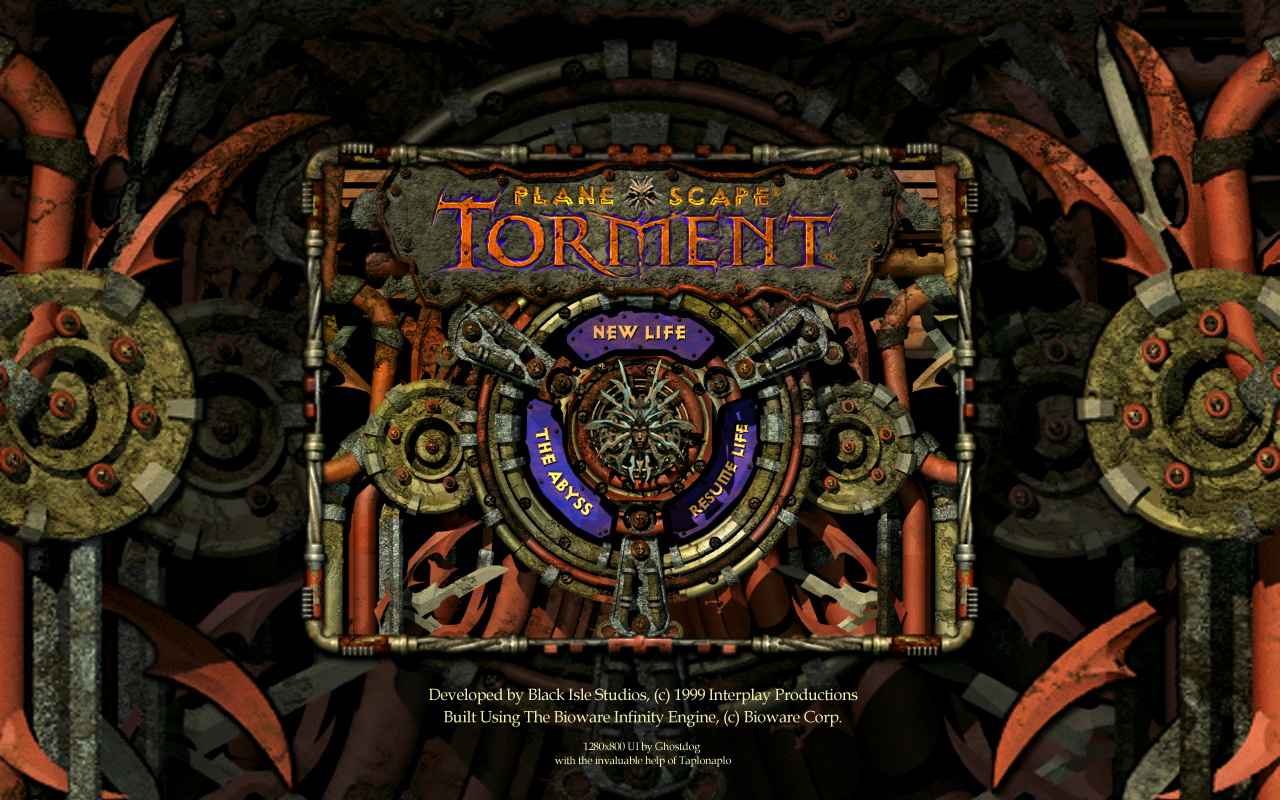 GhostDog's PS:T UI mod v2.2
- Added support for the Chinese version of PST.
- All movies are now stretching to full-screen.
By Ghostdog
With the help of Taplonaplo.
This mod is packed with WeiDU
This is a User Interface modification which in combination with
Bigg's Widescreen Mod
makes any resolution (except those below 800x480) viable for Planescape:Torment by changing a number of things in the user interface.
The Widescreen mod works well in Planescape: Torment, but unfortunately when you change the resolution, almost all of the UI elements and game effects are shown in the top-left area since they were set for the original 640x480 game resolution.
What this mod does is center all of these elements and enhance the UI with original game art to fit nicely with any resolution. Additionally, bigger fonts are available for those with relatively small monitors.
Check the
Mod Forum
for more information and screenshots.
761

Total Files

138

Total Categories

161

Total Authors

34832202

Total Downloads
Edwin Romance Latest File

Kaeloree

Latest Submitter
9 user(s) are online (in the past 30 minutes)
0 members, 7 guests, 0 anonymous users
Bing (2)
GhostDog's PS:T UI mod v2.2