Submitter
Submitted: Apr 24 2007 09:53 PM
Last Updated: Nov 28 2008 03:22 AM
File Size: 5.05MB
Views: 20312
Downloads: 6739
Forum: forums.spellholdstudios.net/index.php?showforum=269
Readme: forums.spellholdstudios.net/index.php?showtopic=17919





7 Votes (You voted 1)

0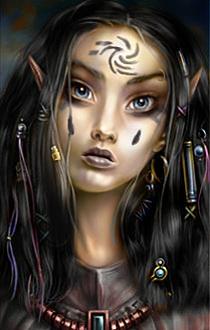 Baldur's Goth II is a mod which enhances the graphical side of Baldur's Gate, in an attempt to make the game more 'Gothy'. The first version features edited portraits and paperdolls of all NPC's, as well as a new startup screen for both SoA and ToB. Baldur's Goth II has support for Throne of Bhaal, but the expansion is not required.

- 1. NPC Enhancements
This component will add new portraits and change the paperdoll colours for all joinable Bioware NPC's, including Sarevok for ToB, as well as for Jon Irenicus. You can choose to install the portraits or the paperdolls separately, or to combine them. The latter is recommended for full experience.

- 2. New Main Screen Images
This component will change both the SoA and the ToB main screens.
18 user(s) are online (in the past 30 minutes)
0 members, 18 guests, 0 anonymous users
Baldur's Goth