Submitter
Submitted: Apr 27 2010 10:14 PM
Last Updated: Sep 02 2020 03:05 AM
File Size: 4.15MB
Views: 52964
Downloads: 119050
Forum: www.shsforums.net/forum/599-imoen-friendship/
Previous Versions
Download Imoen Friendship (SoA & ToB) v3.6





8 Votes (You voted 5)

7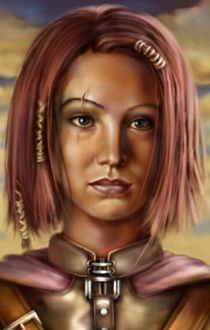 One of the things many find sorely lacking in the Bioware NPCs are the more complex relationships presented by modern NPC mods--especially in regards to "friendships," the relationships NPCs have with the PC when not romancing them.

This mod adds a series of dialogues with Imoen, the PC's sister, expanding on her experiences and struggles.
v2.2 now with BGII:EE compatibility!
v3.0 now EET compatible!
v3.6 compatible with Imoen4Ever v5!
Read the Readme

GitHub alternate download center
 
- Added technical compatibility with Imoen 4 Ever.
- Added WEIGHT #-1 to all dialogues to make them independent on install order (with a mod that adds PID for Imoen).
- Added folder libiconv-1.9.2-1-src.7z with iconv licence info.
- Changed contact info in tp2 to SUPPORT and link to SHS forum.
761

Total Files

138

Total Categories

161

Total Authors

34829833

Total Downloads
Edwin Romance Latest File

Kaeloree

Latest Submitter
13 user(s) are online (in the past 30 minutes)
0 members, 12 guests, 0 anonymous users
Bing (1)
Imoen Friendship (SoA & ToB)