I'm very happy to announce that Vizeteufel has commissioned from me alternative portraits for all Baldur's Gate 2 joinable NPC's - meaning I have to make 17 portraits.

Even better is that he gave the permission to give the portraits to use otherwise too - meaning these will become an alternative portrait pack! I have started working on them now, and I really really need and hope that you guys would help me out to make these as good as possible. I don't want to make duplicates of the original portraits, but I want them to be something that you could seriously use. So please, give me feedback, suggestions and ideas!
Jaheira is the first one to reach a stage where I could actually show it to someone.

The background and the clothes are really quick doodles to fill the space, so I will work on them more. What do you think?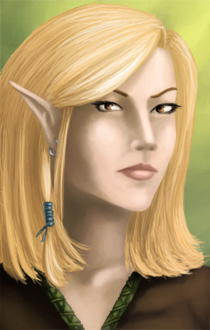 Here's a list I will update as I work.
Aerie
Anomen
Cernd
Edwin
Haer'Dalis
ImoenJaheira
Jan
Keldorn
Korgan
Mazzy
Minsc
Nalia
Sarevok
Valygar
Viconia
Yoshimo
Edited by Ilmatar, 26 September 2007 - 10:38 AM.