SHS Fanfiction Challenge #6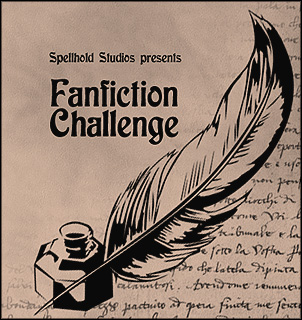 SHS Fanfiction Challenge is a monthly challenge where everyone can submit their entries related to the challenge genre.
The challenge is open to everyone and there is no limit on the length or number of the entries submitted. It can be any kind of game.
Here's our sixth challenge theme:
Theme:

Pests
There's three inevitable things in life. Birth, death, and pests. Someone will get on your nerves, and in fanfic they'll get on the nerves of your characters. Whether through plain stupidity, insane cheerfulness, munchkinism/Mary Stuism, or some other inexplicable reason, this is the topic to vent all of your pent up anger for those stupid, irksome, glum, weak, 4th wall-breaking, incessantly cheerful, chatterboxy Mary Sueish...
How to join
Simply create a new topic, titled it with a prefix: "Challenge
#6
: ", followed by the title of your entry.
Comments, questions or suggestions about the challenges are welcome here.
Comments
Comments are most welcome, preferably directly in the entry topic itself.