This is what happens when I get playing Dawn of War, I don't stop till the day is nearly gone

Anyway....
Darziak
Picture 1
Picture 2
Picture 3
(anyone know how to make a thumbnail out of an imageshack picture? It's driving me nuts)
General
: Yet another absurdly (in a good way) diverse group of characters you have there

(I think that guard really wants to join up

)
Eye-catching effects, poses, and items
: That is one nasty looking mace the orc has, where is that from?
(post #84 and #85)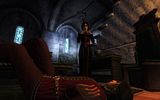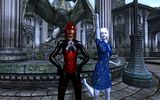 General
: (about post #84) Cute, very cute..in a I'm going to kill you then skin you and drink your blood kind of way...(Seriously, that was my first thought when I saw that look on her face) (about post #85) Nice to see those two again, Snow looks really happy

(In fact all your characters do, it's a nice touch

)
General
: Another great Sunrise (it is a sunrise and not a sunset right?

)
Eye-catching effects, poses, and items
: Hmm where was that picture taken? I don't remember any docks near snow

Nudity Picture
:
Picture 1
General
:


I take back what I said before about always looking happy, snow looks quite distressed at this turn of events

Floydian1
General
: The entire world will be covered in chrome soon it seems

(oooh thats a neat idea...a house of chrome, I wonder if thats possible....)

General
: An idea for a caption for these pictures just occurred to me "A gift from above" kinda fitting I think *goes back to rambling to myself*
Eye-catching effects, poses, and items
: You know what I am going to say aren't you?

Those are some amazing poses, and the lighting you have in all those pictures is stunning

Murfy27
Picture 1
Picture 2
Picture 3
Picture 4
General
: Great shots, I really liked both your second and third pictures, keep it up

Eye-catching effects, poses, and items
: That bear looks really cute sitting there like that. are they dead? (The only way I can think of for you to get that pose out of him)
(Post #91 and #93)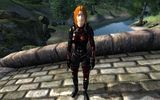 General
: wow...amazing re-texture, that outfit just shot up on my list of favorites

(and yea, that does kinda look like BatGirl

)
Eye-catching effects, poses, and items
: I know I just said it but this really deserves another mention, That is an incredible re-texture

Highpressure
General
: Great shots, Trevaia remains the only character I have ever seen with that hair cut and she does look wonderful with it

(Wonderful lighting as always as well

)