SHS Fanfiction Challenge #7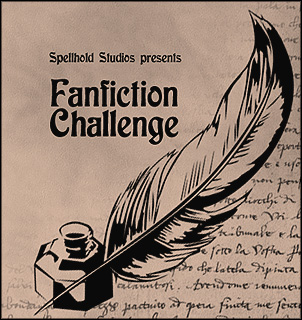 SHS Fanfiction Challenge is a monthly challenge where everyone can submit their entries related to the challenge genre.
The challenge is open to everyone and there is no limit on the length or number of the entries submitted. It can be any kind of game.
Here's our seventh challenge theme:
Theme:

Extend
What do your characters do when they are caught in a tiring situation where they barely have the strength to move on. What will spur them on, or will they just give up completely? This challenge asks for you to extend the following situation in any manner you deem fit. The following paragraph must be in your entry.
"A tall, slender girl walked past, wrinkling her nose in disgust but not sparing us a look. The city looked crowded and we were tired - the long march here had worn us out, even the hardiest among us had trouble standing straight. We looked like beaten adventurers, our tattered and bloody attire drew cautious glances from the town folks - they steered clear of us as we walked down the alley. We had business, shady, dangerous affairs, perhaps, it was necessary for our survival, even if we were in an advantageous state..."
How to join
Simply create a new topic, titled it with a prefix: "Challenge
#7
: ", followed by the title of your entry.
Comments, questions or suggestions about the challenges are welcome here.
Comments
Comments are most welcome, preferably directly in the entry topic itself.