SHS Fanfiction Challenge #8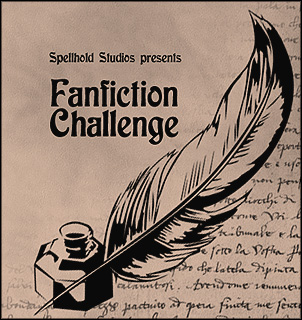 SHS Fanfiction Challenge is a monthly challenge where everyone can submit their entries related to the challenge genre.
The challenge is open to everyone and there is no limit on the length or number of the entries submitted. It can be any kind of game.
Here's our eighth challenge theme:
Theme:

Happy Holidays
December holds some of the biggest holidays of the year, certainly one of the most publicized. In tribute to a month of celebrations and holidays we want to see your characters having their own celebrations. Show us how your characters prepare for their parties. Do they undergo the same stress as they prepare for company? Do they make small changes or go all out? Or show us how they celebrate when the day finally arrives. What holidays do they celebrate? Is there a highly ritualistic ceremony or a joyous revelry? Just the family, or does the whole town join them? Show us all the best and worst of the days we love and hate.
How to join
Simply create a new topic, titled it with a prefix: "Challenge
#8
: ", followed by the title of your entry.
Comments, questions or suggestions about the challenges are welcome here.
Comments
Comments are most welcome, preferably directly in the entry topic itself.