SHS Fanfiction Challenge #9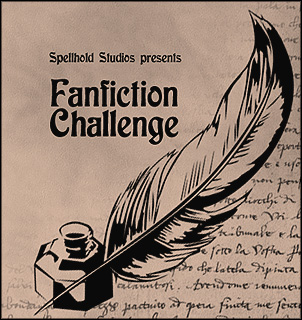 SHS Fanfiction Challenge is a monthly challenge where everyone can submit their entries related to the challenge genre.
The challenge is open to everyone and there is no limit on the length or number of the entries submitted. It can be any kind of game.
Here's our ninth challenge theme:
Theme:

Walking in a Winter Wonderland
Winter. Most either love it or hate. Some love to hate it. But regardless it has a lot of meanings. For many it brings snow for their
reindeer
games, for others it simply brings shoveling and sub-zero temperatures. Bah Humbug! But what about your characters? What do they feel about the frozen wastelands, or the earth blanketed in white? That's what we wish to know for this month, so get out this pencils, bank up your fire, bundle yourselves in your warmest blankets, and get writing.
How to join
Simply create a new topic, titled it with a prefix: "Challenge
#9
: ", followed by the title of your entry.
Comments, questions or suggestions about the challenges are welcome here.
Comments
Comments are most welcome, preferably directly in the entry topic itself.
Edited by Celestine, 14 January 2008 - 05:03 PM.