SHS Fanfiction Challenge #11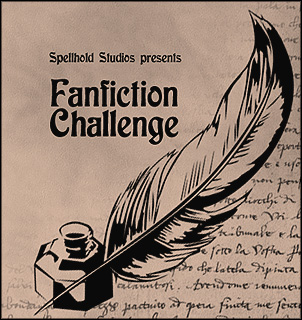 SHS Fanfiction Challenge is a monthly challenge where everyone can submit their entries related to the challenge genre.
The challenge is open to everyone and there is no limit on the length or number of the entries submitted. It can be any kind of game.
Here's our eleventh challenge theme:
Theme:

Magic
Magic is an intriguing theme, yet few authors stop to really explore it. To describe how it feels to cast a spell, what it's like to hold in your hand the essence of something beyond mortal ken. And do they serve it, or is it merely a tool to master? From eldritch invocations, to arcane spells to divine energies, bring us your spellcasters, and show us how magic feels.
How to join
Simply create a new topic, titled it with a prefix: "Challenge
#11
: ", followed by the title of your entry.
Comments, questions or suggestions about the challenges are welcome here.
Comments
Comments are most welcome, preferably directly in the entry topic itself.
Edited by Kellen, 04 March 2008 - 01:13 PM.