SHS Fanfiction Challenge #13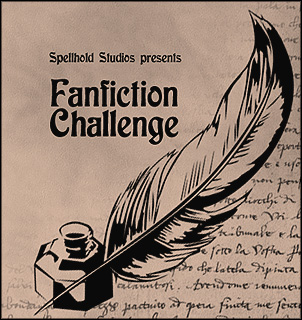 SHS Fanfiction Challenge is a monthly challenge where everyone can submit their entries related to the challenge genre.
The challenge is open to everyone and there is no limit on the length or number of the entries submitted. It can be any kind of game.
Here's our thirteenth challenge theme:
THEME:

We Are Family
It seems all to often that the family of our characters get overlooked. Sure, we writers are not the only ones at fault, often our companions are just as orphaned. But it seems quite contrary to me. Some of our greatest belong to those we call family. So if it's dear daddy Bhaal, a lonely Ahsdale, or Neeshka's demon ancestor coming for a visit, spin us a tale, a tale of family.
How to join
Simply create a new topic, titled it with a prefix: "Challenge
#13
: ", followed by the title of your entry.
Comments, questions or suggestions about the challenges are welcome here.
Comments
Comments are most welcome, preferably directly in the entry topic itself.
(PS: Sorry for being late. I planned to do it at the beginning of the month, but then missed the change.)
Edited by Kellen, 15 September 2008 - 12:46 PM.