SHS Fanfiction Challenge #19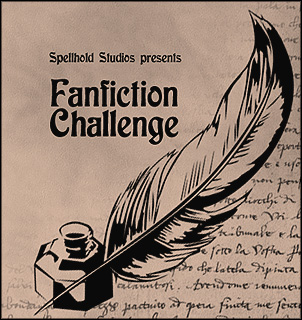 SHS Fanfiction Challenge is a monthly challenge where everyone can submit their entries related to the challenge genre.
The challenge is open to everyone and there is no limit on the length or number of the entries submitted. It can be any kind of game.
Here's our nineteenth challenge theme:
THEME:

The Little Folk
It seems there is a constant underdog in the games we play. Sometimes it's because of class choices, sometimes romance, or sometimes just because they're not cool enough and often overlooked (figuratively as well as literally). And yet the dour dwarf, the irrepressible halfling, and the, er... some type of gnome (whether absent-minded inventor, prankster, or whatever) are common staples of our imaginations. So this month, whether you wish to choose the cliche` or show us the unusual (as Bioware did with Mazzy or Deekin(yes, monster midgets are allowed)), whip us a tale of the Little Folk, the less remembered. Dazzle us with dwarves, humor us with halflings, and... er, gnag us with gnomes.

How to join
Simply create a new topic, titled it with a prefix: "Challenge
#19
: ", followed by the title of your entry.
Comments, questions or suggestions about the challenges are welcome here.
Comments
Comments are most welcome, preferably directly in the entry topic itself.