Yep, this fic is strictly devoted to the loveable (annoying to be more precise) couple in BG1, Edwin and Alora... (ok, I have a personal bias towards them, so what?)

Enjoy!
Challenge #6: The Red Couple
"Hey Edwin, you're looking a bit thin; have you been eating properly Eddie?"
(Good Thay not again!)
"Yes I have, now do you have a good reason for interrupting my-"
"No more of that, come on eat up!"
(What? Now? Damn you insuferrable halfling! Stop stuffing crumbs into my mouth!)
"Tee-hee, you look so cute when you're angry, Edwin. Smile a bit."
"Girl, I *am* above the level of these simians. A wizard as important as myself, need not meet the demands of his inferior chimps."
"Aww, but if you frown so much you'll grow wrinkles, come on smile, please?"
"(No not the begging eyes, anything but them!) I have more important matter to attend to, now if you'll excuse-"
"You don't like me then Edwin?"
"(What? No, no this will not do at all!) No, I didn't say that, I believe I have already told you that you are slightly above these simians, if it were otherwise, I would have never let you rattle me on like this. (Yes, charm her, stop her crying. Gods do stop her crying, I'm Thayvian for Mystra's sake!)"
"*sniff* You don't love me either! I'm just not beautiful is that it!?" *pout*
(Will this excrutiating torture end?)
"(I don't believe this!) You are beautiful little one, it is not beneath me to make the bards of this barbariac land see otherwise."
"You really mean that? Hey everyone! Edwin likes me! He really does!
(What!? I must be making myself sick with this melodrama, how could I fall for this!?
Gah! Quit with your staring you insufferable monkeys!)
"Have you nothing else to do but bother me!?"
"Ooh ooh! Edwin and Alora sitting in a tree, K-I-S-S-I-N-G *giggle*"
(Damn that insufferable redhead Imoen, damn I'm feeling too hot here!)
"Gaaaah! Shut up! Shut up I say!"
"Minsc thinks the evil wizard is up to no good, but Boo says little Alora is in love. Minsc doesn't understand."
(Wretched barbarian imbecile!)
"Minsc, stuff your wretched simian hamster between your cheeks and walk away before--"
"To think I recruited a love bird rather than a wizard, I really should have believed Garrick."
(Curses! Not her too! I need her for my future plans, the Bhaalspawn... she must have some power about her! And... Argh! it is too hard to concentrate with them all mocking me!)
"I assure you Aleria, there is no--"
"Oooh! I know what you can do Alora *whisper* *whisper*"
(I must be in hell! First the little wench is too much to bare on her own, now all the others including our esteemed leader are taunting me!!!)(Gah! That's it! I'm not going to wait for these monkeys to stop laughing and giving advice that these simpletons need in the presence of I all day!)
"Simians! Away, away I say!"
"*giggle* You were right, he really is cute when angry Alora"
"What did I tell you Imoen, he's adoooorable. Eddie! Come back!"
***********
Erm, Fin?

Cast: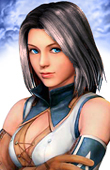 Aleria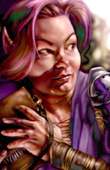 Alora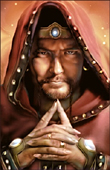 Edwin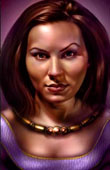 Imoen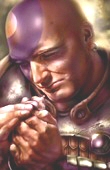 Minsc
Edit: Okay, I killed the joke, the pics are still however, just for show.

Edited by Solar's Harper, 06 October 2007 - 10:44 PM.