{Announcement} Let's Play Baldur's Gate Trilogy Mega
Posted 05 September 2016 - 05:58 PM
Excellent, will watch for sure.
---
Posted 08 November 2016 - 01:13 AM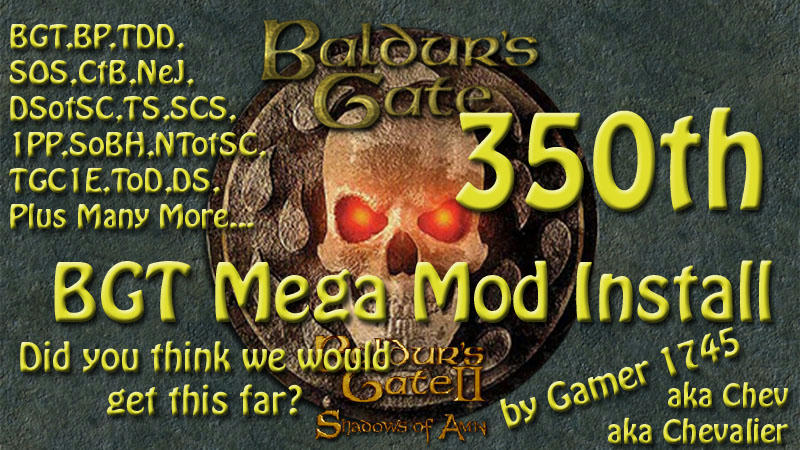 Well, we made it to 350 episodes.  Between & bugs & things i was far from sure we would get here.
Check it out to see how we are doing! Link
I Ride for the King!


a.k.a. Chev
---
#23 -Chevalier-
Posted 08 February 2017 - 07:44 PM
400 Episodes!!!!!! 
I thought maybe the whole series might be 350-400 episodes, but we haven't even gone to rescue Imoen yet let alone started ToB.  How long will this series go?  How many years?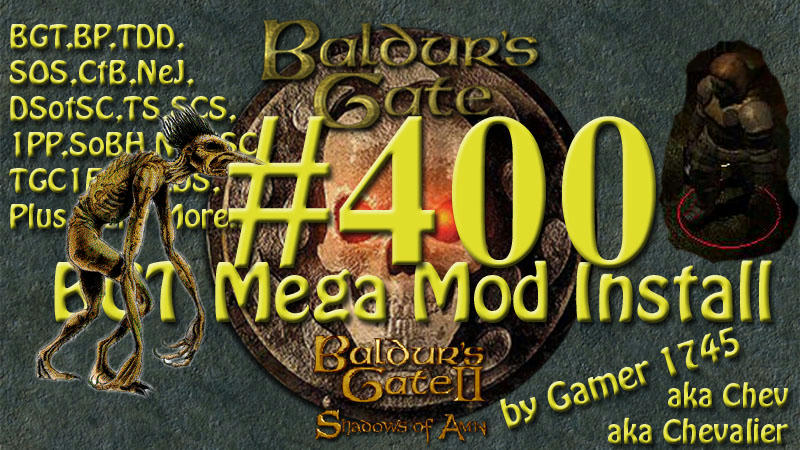 Link.
---
---