Thought I'd cross post this here, since it may be helpful as a general resource:
Tutu/BGT Area Map & List
Specifically, it helps people developing mods compatible with both BGT and Tutu to identify the relevant area resources.
And before anyone asks, no I don't have a BG2 area list.

The best one I know of (though it is likely incomplete) is in the
IESDP
.
Thanks to Ascension64, Dudleyville and the IESDP for the data I used to compile this list.
Edit: Will mirror the maps here since the links at G3 have been down for some time.
Modder's map with area codes: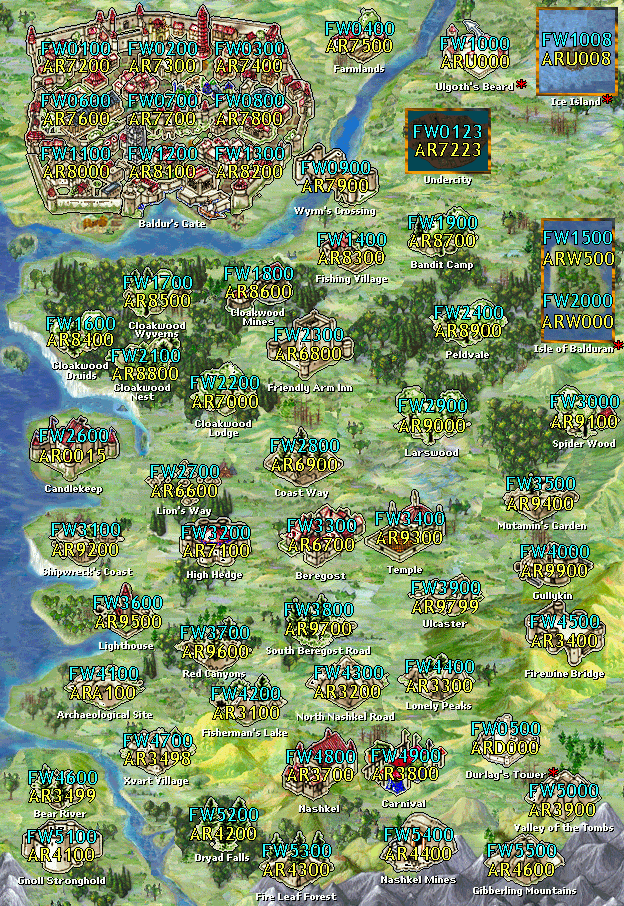 (
Blue
area codes are Tutu;
yellow
are for BGT.
Baldur's Gate
area codes are the same as Tutu's, only prefixed with AR instead of FW.)
Player's map (easier to read):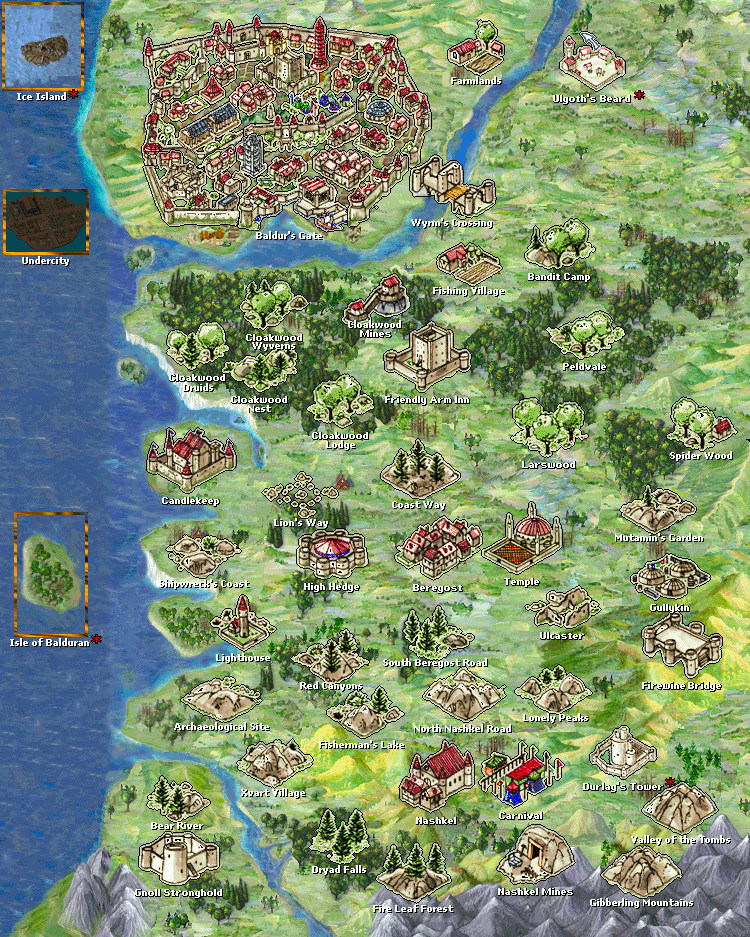 *
Indicates an area only accessible in
Tales of the Sword Coast
Edited by Miloch, 24 March 2012 - 03:47 PM.