Difference to BG:EE version?
Started by
Sam.
,
Dec 16 2019 04:28 AM
Posted 16 December 2019 - 04:28 AM
"Ok, I've just about had my FILL of riddle asking, quest assigning, insult throwing, pun hurling, hostage taking, iron mongering, smart-arsed fools, freaks, and felons that continually test my will, mettle, strength, intelligence, and most of all, patience! If you've got a straight answer ANYWHERE in that bent little head of yours, I want to hear it pretty damn quick or I'm going to take a large blunt object roughly the size of Elminster AND his hat, and stuff it lengthwise into a crevice of your being so seldom seen that even the denizens of the nine hells themselves wouldn't touch it with a twenty-foot rusty halberd! Have I MADE myself perfectly CLEAR?!"
--<CHARNAME> to Portalbendarwinden
--------------------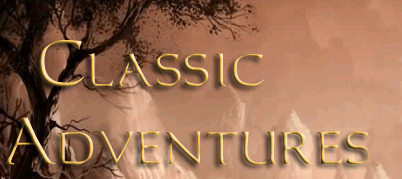 ___________Old pen and paper modules of the 70s and 80s.___________
---
Posted 16 December 2019 - 04:58 AM
Obvious difference: the BG:EE version is for BG:EE and this version is for BGT/EET (which the BG:EE version is not compatible for). (I guess this was not your question.)
Content differences:
To put it with Red Carnelian's words (from here):
[The] version of the mod for BGEE has slightly more content. Some smaller quests are missing from the BGT version and several items which were due to be developed into story arcs but never were are also missing. There may be some graphical differences also. This version is for BGEE not EET or BGT.
In addition, the BGT/EET version from SHS I am updating currently went through the following steps (from the readme):
// EET version and tp2 code revamp by K4thos
// ITM/SPL/CRE balancing revision by Vlar
// NPC suggestions for NPC balancing by WithinAmnesia
// vanilla items and XP balancing by Manduran

To put it with my own words: the BGT/EET version 3.x was nerfed with respect to overpowered items and NPCs, content was streamlined, journal entries handling optimized etc. Without knowing the BG:EE version I think the BG:EE mod did not go through these steps.
EDIT: Put this into an own thread.
Edited by jastey, 16 December 2019 - 05:05 AM.
---
---